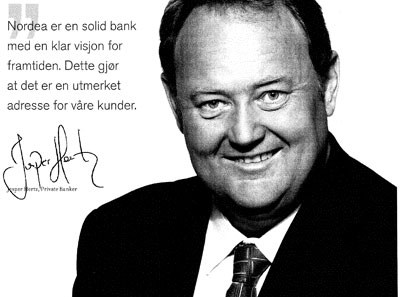 Finnish TV channel have been recently following the activities of Danske Bank International S.A and Nordea Bank S.A. (as well as the Swiss branch) in Spain and to this extent, they traveled to Marbella to film some victims of these highly dishonest individuals.
One of these cowboys is the man on the picture, Jesper Hertz, an expert in cheating customers by advising to take out loans against Spanish properties owned outright by expats so that they can avoid Spanish Inheritance Tax.
The Finnish TV wants to know how come these bank operate with such wildly diverse standards depending on where they are based i.e. Finland, where they preach the highest values of morality, integrity, honesty, compliance with the laws and, on the other hand, Luxembourg and Spain, which are truly tax evasion laboratories.
More to follow.