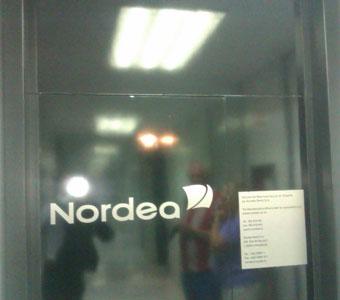 Nordea Bank S.A.'s Marbella Representation Office has been busy 'transferring' millions of Euros worth of Spanish property to Luxembourg, a tax haven in the heart of Europe. The scheme, know as the 'Managed Capital Plan', consists in a ordinary mortgage loan offered by Nordea on their unencumbered homes and the investment of the loan in Luxembourg.
Now, for the first time, those millions of Euros worth of tax evading mortgage loans (according to the Spanish Tax Office) have an owner. 
ERVA has had access to a list of property owners in the Marbella area who bought into the Nordea's scheme. The list was provided to ERVA from a confidential source and has been compiled by accessing Marbella public land registries.
The list includes Marbella property owners who bought into the scheme, for how much and when. It also establishes the date when the property was bought, as opposed to when the loan was taken. One notable client of Nordea is the current Mayor of Marbella, María Ángeles Muñoz, who alogside her husband took out a loan against their company Crasel Panorámica S.L. The disclosure of the information became a regional scandal.
By publishing this list, ERVA does not attribute the commission of a crime or a civil wrong to any of the people and companies, but does wish to issue a warning:
The Spanish Tax Authorities have stated that using mortgage loans, not invested in the purchase of property, for the purpose of reducing the taxable value of the property with respect to Inheritance Tax and Wealth Tax, as Nordea's Managed Capital Plan formula promised, is Tax Fraud.
List of Owners, Properties, Date of Purchase of Property and Date of Mortgage Loan.
Important Note: The Spanish Data Protection Agency, in a ruling of the 20/12/2006, has stated that the publication of data obtained from Land Registry sources in a TV programme is legally valid and protected by article 20 of the Spanish Constitution and the Mortgage Act.