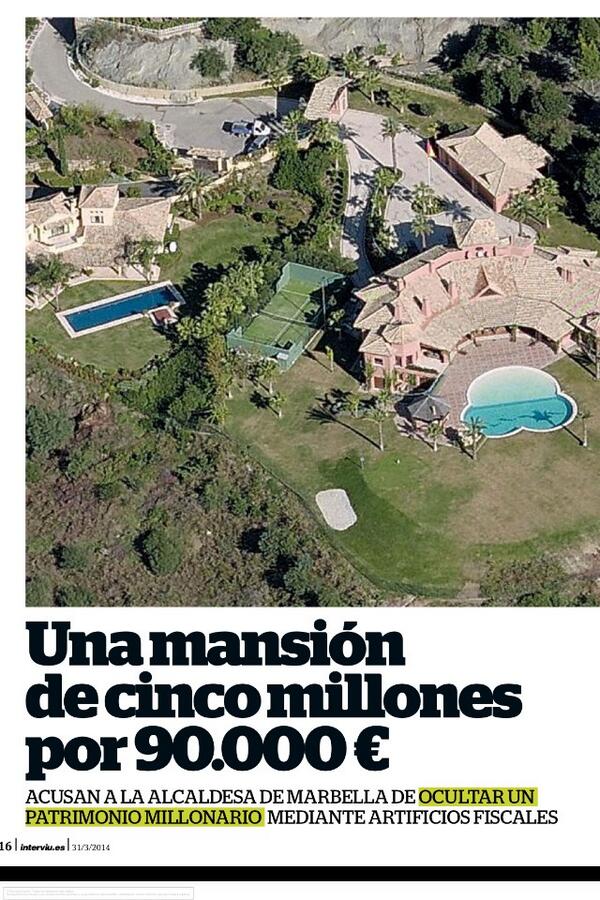 Nordea Bank Luxembourg has been reported nationally for helping the Mayoress of Marbella, Maria Angeles Muñoz, avoid Spanish Inheritance Taxes.
According to Interviu weekly Nordea Bank S.A., operating from the tax haven of Grand Duchy of Luxembourg and through an office in Marbella, sold a tax evasion mortgage to Ms. Muñoz.
This story was originally published by ERVA when it detected that a company owned by the Marbella Mayor and her husband, Crasel Panoramica S.L., had taken out an Equity Release in 2010.
Nordea Bank S.A. has been publicly accused of cheating customers by making them believe that their product is a legal vehicle to avoid IHT, when such a possibility is tantamount to tax fraud.