A while ago we wrote about an opinion by top firm Uría & Menéndez, who had regarded that the Equity Release scheme could be a "sham" in the eyes of the Tax Office.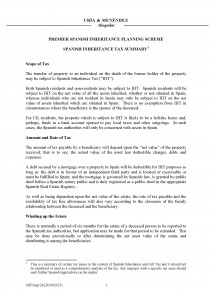 Surprisingly, that same firm must have received a phone call from one of the banks -we believe it to be Rothschild- demanding that the paragraph that insinuated that the scheme could be deemed a fraud was taken out.
Et voilá, no sooner had it been requested by the keen bank than it was removed by the firm, who then issued a new report, the one we see attached.
Too see the changes, compare it to the unmanipulated report (paragraph 6).
ERVA will formally write to Uría & Menendez in the new year to confirm ths very worrying information.