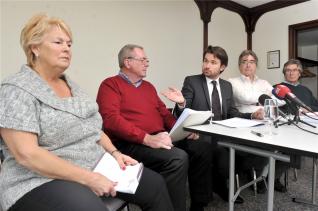 Victims of the Landsbanki Equity Release scam have filed a complaint against the bank Landsbanki for criminal swindle.
The lawyers involved in the action, Bernard Maingain and Benjamin Bodig, have presented compelling evidence proving that retirees living in France and Spain, who had small cash requirements to improve their living conditions, were approached by the bank who in turn, offered to mortgage their properties in full and place the proceeds in investments that would generate enough to pay off the costs, and bring an income stream.
Far from it; according to the lawyers, upon examination of the product it would have been clear to the bank that this would have never worked because in fact, the proceeds were placed in highly speculative investments.
Mr. Maingain and Mr. Bodig were categorical: "A product that turned out to be highly speculative was in fact sold as a risk-free diligent-head-of-family-investment product."
They conclude by calling to the European judiciary to put the means to assist victims and their lawyers in what is a flagrant financial scandal of European proportions.
We know what Nordea Bank Luxembourg will say about the part they played in this scam: "we deny any wrongdoing" and "the client always had the opportunity to seek alternative advice". Certainly clients had the opportunity to go elsewhere to seek true and accurate advice, but they did not, they trusted their inherent Nordic values that John Mortensen and his foot soldiers boasted as capable of "differentiating them from their competitors".
—
Original Story: Luxembourg: Plainte au pénal contre Landsbanki (29-11-2012)