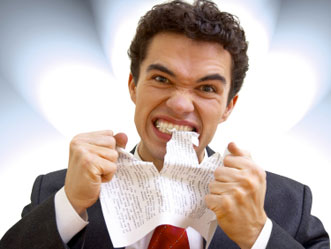 Klaus "Monster" Pedersen, the same high-flying executive who thought to be above-board to sell his Spanish tax-evading equity release products to old-age pensioners, preferably through Costa-del-Sol financial cowboys, promising them it was a miracle-product (only to later make the advice disappear from the company website), found that further humiliating his victims by extracting an apology was correct, not before taking €300,000 from them. 
Humiliator-in-Chief Pedersen had to agree on a settlement after his company was approached by Sharon Bowles, MEP for the victims, but took great offence that the matter had "transpired" because in opaque Luxembourg, where he is based, washing dirty-linen in public was seen as a sacrilege, particularly with tax-evasion being high on the agenda.
Will he be asking for an apology from the largest Danish newspaper, Jyllands-Posten, for stating that they actively promoted tax fraud through Costa-cowboys?