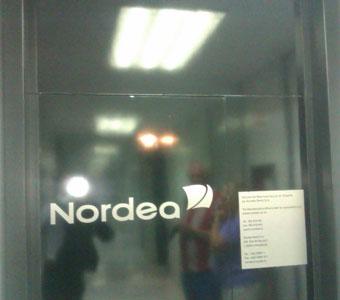 Tax-mitigation fan Mr. Claus Jorgensen, Nordea S.A. Managing Director, had no qualms about giving precise indications on how to reduce Spanish Inheritance Tax by reducing the value of a Spanish property with a Luxembourg mortgage.
In a letter that has arrived in our offices, Mr. Jorgensen confirmed to the Luxembourg regulator, the Commission de Surveillance, that it is better to have a mortgage than to not have one, and suggests that the Spanish Tax Authorities have confirmed the legality of the set up.
We now know that this is not true.
Working closely with Jesper Hertz, the 'larger than life' (literally too) Nordea representative in Spain commissioned with exposing the dangers of Spanish Inheritance Tax to trusting property owners in Spain, Mr. Jorgensen has managed to give out over 44 million Euros worth of tax-evading mortgages in Marbella alone, inducing customers to defraud the Spanish Tax Office by -potentially- 15 million Euros. 
Are the Luxembourg banking authorities going to turn a blind eye -again- to this obvious crime? They have had this letter since july 2010…can you not hear the clock ticking Mr. Juncker?