Nordea Bank Luxembourg has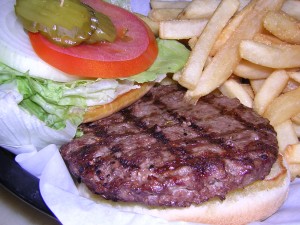 persistently excused itself from any wrongdoing by stating that, although they do not confirm nor deny that abundant Equity Release advertising misrepresents the truth, "…ultimately, it was the choice of the consumer to rely on the representations made, or not, having been previously warned that they should seek independent advice."
This is like British Airways or P&O Ferries saying that, although they promise that they will carry a British family safely from Spain to England, the ultimate choice of travelling with them lies with the consumer and therefore, if the plane falls out of the sky over San Sebastian or the ferry sinks in the Gulf of Biscay, there is no such thing as compensable lack of air or seaworthiness because you should have brought in your mechanic to look out for faulty turbines or pistons, rusty rivets, low oil levels etc.
Or that if go to McDonalds and the meat tucked into your burger you thought was beef just happens to belong to a rodent, there is clearly no responsibility on their part because "ultimately it was your decision to attend the fast-food chain, or not".
So it is the ever-widening gap between who they really are and who they wished they were that is forcing Nordea Luxembourg to resort to self-deceptive excuses to carry on.
And baffling as it may be, whilst they avidly foreclose on victims' properties throughout the Spanish geography with Nordic efficiency after cheating them, Nordea Office Luxembourg is still offering a second to none tax-evasion booklet to British expats.

You are now warned: don't leave it till the last minute and order your Nordea Luxembourg Inheritance Tax Manual for Spain today!